3D Slots: Watch the Reels Come to Life with Every Spin!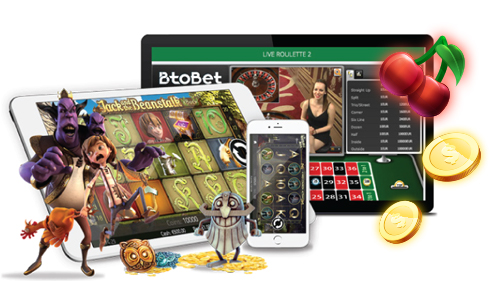 In case you are a newbie at spinning the reels in general, then you can be forgiven to expect that playing 3D slots will include wearing some goofy 3D goggles as many of us do when going to the cinema.
Well, even without these silly glasses, the 3D technology employed in the slot machines will still give your naked eye the visual illusion of 3-dimensional images moving (or popping off) on your screen as you play. So, to set the record straight, 3D slots are slot machines that come with a three-dimensional in-game design for more immersive gameplay.
And if you want to play these 3D slot machine games for real money, become a member of the following casinos and you'll thank us later!
What Makes 3D Slots Better Than Other Types of Slots?
There are plenty of reasons why 3D slots are considered among the most exciting slot machine type across the Kiwi nation and the world at large. Some of these reasons include;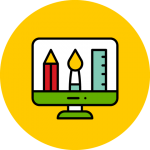 Graphics and Design
There's no argument that the graphical interface is the main distinction of 3D slots that puts it above all the rest. Compared to the traditional slots that rely on bright neon lights, and lackluster images with pixelated transitions, 3D slots graphics appear to leap off the screen, making the game more realistic. They offer a more captivating experience for users because the graphics are highly developed with the 3D rendering of the game environment as opposed to the earlier 2D versions where images appeared flat.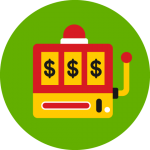 Storylines & Themes
Compared to classic slots, the newer 3D slot machines come with more extravagant themes that often range from mythology, adventure, celebrities, TV shows, movies and much more. So, you not only spin the reels but you are taken through an experience that connects with you on another level, to add depth to the gameplay.
You will, therefore, be more inclined to continue deeper into the story compared to the traditional fruit game. Normally, as you progress the story gradually unfolds in levels, with more money at stake and of course larger payouts to bag at the end of it all.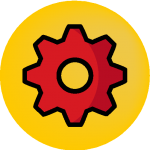 In-Game Features
Like in most video slots, features such as wilds, scatter, mini-games, jackpots are also available in 3D games. However, thanks to the 3D graphics, the effects are more pronounced for more excitement. These features are not only incorporated to boost the fun factor of the 3D slot but also increase payouts and value of your wagers.
Therefore, with 3D slots, you not only enjoy a more interactive user experience, superior graphical and design quality, but you also get to bag more cash in mini-games, bonus rounds, free spins, and multiplier boosters.
Which Software Providers Offer the Best 3D Slots?
In case you don't know where to start with 3D slots, here's a look at the top Kiwi software providers plus a couple of their 3D slot games that you can take on.
| Betsoft | 3D Slot Games |
| --- | --- |
| Betsoft | A Night in Paris, Carnival Forever, Yak Yeti and Roll, Fruit Bat Crazy |
| iSoftBet | Fortune Diamond, Fortune Pig, Imperial Wealth, Illusions 2 |
| NetEnt | Witch Craft Academy, Planet of the Apes, Coins of Egypt |