Entropay: A Reliable Virtual Payment System with Top-Notch Security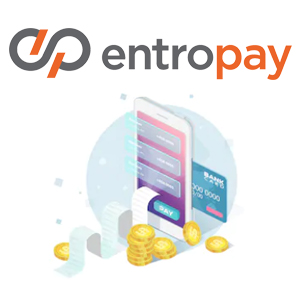 Entropay is one of the many payment options used by Kiwis for loading and cashing out from online casinos. Launched officially back in 2003, this electronic payment system was developed by Ixaris Systems and has never looked back since then. It is headquartered in the United Kingdom but most of its operations are carried out in Malta and has been expanding its market base to several countries over the years.
At its inception, it focused primarily on virtual VISA pre-loaded cards to carry out online transactions. It diversified its services to included pre-paid plastic cards that can be both linked to local banks, bought at specific outlets or use of ATM.
Kiwi Casinos Accepting Entropay
In case you are curious, some of the New Zealand casinos that accept Entropay as a payment option are;
This virtual card system helps gamblers to make payments to their bookmakers or casino accounts without the risk of their accounts being compromised. The virtual Entropay cards are preloaded with a fixed amount of money from a patron's VISA account. Your VISA account is however completely protected since the Entropay acts as a proxy to casino payments. In the event of a breach, the account of the patron is not compromised since only the fixed amount on the pre-paid card is accessible.
Just like other electronic payment options, registration is easy. You can go to the official Entropay website, click on the "Register" button and fill the empty fields with your name, residence, and email. You then create a username and password; accept the terms and conditions and you are good to go!
Loading and Withdrawing From your Entropay Account
To load funds to your Entropay account, you are supposed to connect your credit or debit card or bank account since funds will be transferred from these sources to the pre-paid Entropy card.
When it comes to the withdrawal of funds from your Entropay card, on the other hand, you are supposed to go to the 'Transfer Funds' menu then hit the 'New Bank Account' option and enter your bank account details and that's it!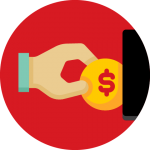 Entropay Transaction Limits
Initially, there were no limits to the amount transferred back to your virtual pre-paid card and this made Entropay ideal for Kiwi gamblers. However, as we speak, there has been a drastic change in Entropay's operations thanks to new restrictions that were introduced to virtual Visa providers in the European Economic Area, which were effective in November 2018.
As a result, this payment option has been gradually imposing limits to its users and no longer accepts new signups. Existing users, on the other hand, cannot load their virtual cards via debit cards or even bank transfers. This means that Entropay, as we know it, is about to kick the bucket.