Slot Machines in New Zealand: A Comprehensive Introduction
Slot machines obtained legal status in 1991, and the Gambling Act of 2003 went further to establish guidelines and their modus operandi. Some of the issues touched by the act include the Return to Player percentage, venues, ownership and limit to the expansion of the number of allocated slot machines and casinos.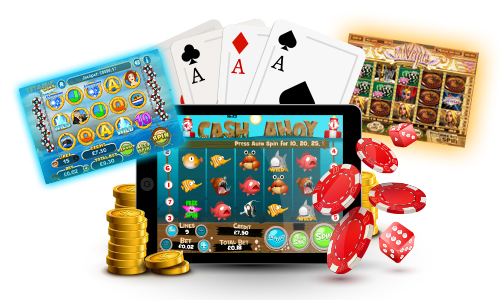 All About Giving Back to the Community
And even before we go to the online versions, for a long time now in New Zealand, slot machines have been a rich source of funds for charitable organizations. This was further cemented by statutes that expressly give category four slot machine ownership to philanthropic organizations. And thus, most if not all class 4 slots (bars hotels and restaurant machines) are owned by charitable organizations.
Casinos, on the other hand, own approximately 10.78%, slot machines while category four institutions own the remaining 89.3% as of 2014. The department of internal affairs controls and regulates the distribution of slots, the same way it does for other gambling activities in the country.
Top New Zealand Pokies in 2020
What About the Player Returns?
Perhaps the biggest worry any slot gambler has is usually the payoff. Thankfully, New Zealand as a nation went as far as setting a ceiling on the Return to Player percentage to ensure that the customers are not ripped off. The widely accepted RTP is a minimum of 85% up to 93% for land-based slots.
Additionally, when it comes to community-owned slot machines, the minimum stake is $5 with exceptions in casinos where those with VIP passes can stake higher up to $100. Bear in mind that New Zealand slot machines adhere to strict laws that ensure that the device displays the amount of time a user has been on the slots and the amount of money they spent on it.
The Law and Spinning Reels Online
Slot machines are not limited to physical tools, at least until the late 90s. Remote Interactive Gambling as referred to by the country often involves using a communication device either a mobile phone, laptop computers or tablets. RIG is considered illegal unless overseen by New Zealand Lotteries Commission (NZLC) or Totalisator Agency Board (TAB). However, most online slot gamers capitalize on a loophole in the statutes which imply that playing online slots owned and operated outside New Zealand is not exactly illegal.
Now that you have things in perspective, let us now focus on online slot machines;
Top New Zealand Online Casinos in 2020
Different Types of Slots that Kiwis Can Enjoy Online
Online slots are particularly different from their physical counterparts due to their reliance on computer software. However, the general display of the online versions conforms to their land-based titles, and they come in different varieties. If you go to any online casino in New Zealand, some of the types of slots that you'll come across are;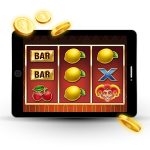 3-Reel Classic Slots
As the name suggests, they come with features that are strikingly similar to the 3-reel land-based slots, complete with fruit symbols and perhaps bars, bell, and 7s. Software providers who craft them try as much as possible to maintain the old-fashioned touch to entice Kiwis who have a thing for their nostalgic charm. Some of the finest 3-reel hits out there include hotshots like Wheel of Fortune, Double Diamond, Bar Bar Black Sheep, and Break Da Bank.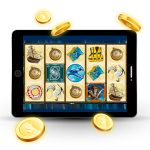 5-Reel Classic Slots
These are arguably the most popular casino slot games which come in a variety of themes to make gaming as exciting as possible. They can be either 3D heavy hitters or have a video game style interface for mind-blowing action.
They come with an arrangement of 5 vertical rows of symbol combinations which upon being matched, constitute a win. Granted that the number of pay lines is a minimum of 20 to offer more winning combinations, these types of slots are a fan favorite. More game symbols translate to more features and bonuses, meaning that gamers have plenty of winning chances whenever they play.
And by the way, 3D slots are arguably the most advanced online slots given the massive investment in graphics to simulate real slots experience. They also have the extra feature of mini-events in most transitions between games, losses or wins.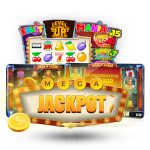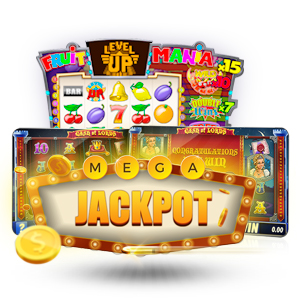 Progressive Slots
As you may already know, this of slot machine increases its jackpot "progressively" with every wager that you placed. Most jackpots of the progressive slots are usually networked, but there are still some jackpots that are restricted to a particular slot. In the online setting, the increase can be exclusive to an individual casino or the entire network of casinos that offer the titles.
A jackpot meter feature is often available on display showing players the current potential reward for anyone who will be lucky to hit it. However, these slots usually have a stringent requirement of placing the maximum bet to be eligible for a jackpot win.
Slot machines have a variety of features that make them quite exciting for anyone who dares take them for a spin. Some features are found in all titles while others specific to individual slots. These features include;
Playing for Free vs. Playing for Real Money
One of the best things about playing slot machine games online is that you can enjoy them both for free and for real money. Real money online slots essentially employ the use of electronic money or cards to make deposits to play and cash out after winning.
On the flip side, Kiwis who don't feel like spending their cash to play can still have some fun for free. In most cases, the best online slots come with a demo mode where you can play even without registration. Many experts also agree that free slots are an exceptional avenue for understanding a given game before you can actually throw your hat in the ring.
While playing slots online is convenient, sometimes, having to use a laptop or a desktop computer could be a cumbersome affair. Fortunately, with the rise of mobile slots in New Zealand, there's so much more portability of gaming. Kiwis can either play slots using dedicated native mobile applications or responsive mobile sites in the top-rated platforms.
On the flip side, Kiwis who don't feel like spending their cash to play can still have some fun for free. In most cases, the best online slots come with a demo mode where you can play even without registration. Many experts also agree that free slots are an exceptional avenue for understanding a given game before you can actually throw your hat in the ring.
The Finest Slot Machine Software Providers
The highest rated slot machine software providers that power the most reliable casinos in the New Zealand market are as follows;
This gaming provider boasts of having the most significant progressive jackpot network in New Zealand and across the globe. In addition to this, it offers integration with third-party gaming systems, mostly focusing on gameplay and user experience through features like currency leveling, free games, and security. Some of its coolest slots are such as Break da Bank, Lucky Leprechaun, Thunderstruck II, and Avalon II.
This software provider for online casinos has been in the business for close to twenty years. As we speak, over 200 casino operators enlist their services with a massive 41.2 billion gaming transactions handled by their software. Their portfolio boasts over 200 games including casino many of them being immersive slot machine games like Gonzo's Quest, Big Bang, Arabian Nights, and Jack Hammer.
Playtech is another casino software giant that offers gaming solutions with a major focus on slot machines for Kiwis and the global market as a whole. It has a wide array of online slots under its belt with fast-paced titles like Gladiator, Ice Run, Cops N' Bandits and Wings of Gold.
Some of the most common queries that we get about online slot machines in New Zealand are;