PaysafeCard: The Most Reliable Pre-Paid Card for Kiwi Gamblers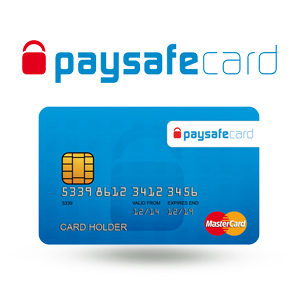 PaysafeCard as a payment solutions company was founded in Austria Vienna in 2000. It has since transformed into a monolith which has a massive presence in 41 countries. Its success as a payment merchant led to its acquisition by another payment giant, Skrill through its subsidiary Optimal Payment group in 2015.
By 2016, Paysafe reportedly generated €191.6 million, an indicator that it was already gaining universal acceptance Today, PaysafeCard, and other well-renown e-wallets such as Skrill and Neteller are all under the Paysafe Group.
Top PaySafeCard Casinos in Canada
How the PaysafeCard Works
PaysafeCard lives up to its name as a safe payment option especially when it comes to online transactions. The system involves the use of pre-paid voucher cards or print-out payment vouchers. Both pre-paid and print out receipts have a 16-digit pin that allows the holder to make payments. Initially, the company used pre-loaded scratch cards that customers bought (corresponding to a given amount/denomination) but has since minimized its use in most countries instead opting for print outs and alternate cards.
Users usually buy these cards from authorized dealers like supermarkets, petrol stations, book stores, or even affiliate lending institutions, and thankfully, there are no extra charges on purchases of the payment card. In New Zealand, the cards come in various denominations ranging from NZ$ 10, 20, 50 and 100. To make larger purchases, you can opt to buy several pay cards. A perfect example is when you want to make an NZ$300 purchase of an item using the pre-paid card, you can instead purchase three NZ$100 pay card cards.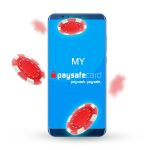 MyPaysafe Online
Buying a voucher is free, but some vendors could add a convenience fee on top of the voucher price. Depositing to an online casino, on the other hand, is absolutely free. However, a fee of 2.50 CAD is charged monthly for account maintenance if you don't use the voucher within 18 months of purchase. The casino could also charge you an FX fee on transactions involving conversion into foreign currency.
How to use PaysafeCard in Online Casinos
There are several online casinos that allow the use of PaysafeCard to make payments. In such a case the customer has an easy task as highlighted below;
Log in to your online casino account

Go to 'Deposits' under your account menu

Pick PaysafeCard from the list of deposit channels

Enter the 16 PIN number and the requisite amount to be paid and confirm the transaction.

Your gaming account is then credited in an instant
Bear in mind that in cases where there is a remaining balance, it can be re-used in other transactions. On the other hand, you should know that you cannot use this payment method to cash out from online casinos as it is a pre-paid card.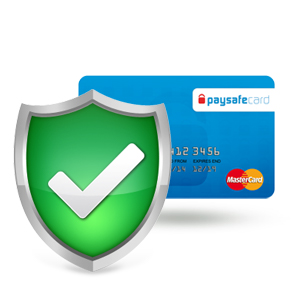 Is PaysafeCard Secure?
The biggest concern for most online gamers is always the safety of their finances and private details. Paysafe offers a viable alternative granted that you can anonymously carry out transactions since you don't really need to have an account to use it. By using the 16-digit pin instead of filling private details or linking your bank to the online transaction, you safeguard your bank account and personal details, since you don't have to use it anyway!
While the payment plan offers anonymity in transactions, a recent global crackdown on money laundering has imposed a mandatory identification by availing personal details when transactions are done above a certain limit. Most jurisdictions require this in transactions above $1000. This may be a drawback for those considering doing big transactions.
Concerns are however rife with experts speculating the vulnerability of Mypaysafe just as other online platforms that involve the input of private and personal details can be vulnerable to phishing. Thankfully, to curb such concerns, this platform employs the use of SSL encryption protocols for 100% security.
Top Kiwi Casinos Accepting PaysafeCard
Thanks to its anonymity in transactions, lots of Kiwi casinos offer this payment option because that's what their customers are always yearning for. So, some of the finest PaysafeCard casinos in New Zealand are:
Like any other payment system, PaysafeCard comes with a couple of merits and demerits. They are as follows;