Which Slots Have the Highest Payout Rate?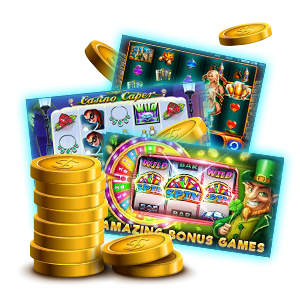 While the majority of slot machine enthusiasts in New Zealand pick their slot machine games based on promotions, themes, and in-game bonus features like free spins, multipliers, and even jackpots, the smartest gamers pick them differently. Kiwis who are in it to win it instead select their games based on the RTP and volatility of the game because they are focused on how much money they can make at the end of a spinning session!
For a fact, a lot of Kiwis don't really understand how RTP and volatility affect the house edge, and it's no wonder why you'll find players insisting that 'the house always wins.' Even though the casino has to earn a profit at the end of it all, understanding the payout rates of slot machines is crucial if you want to do some serious slot machine gaming. If you want to get paid more, ignorance will not be your bliss. Getting the hang of how things work is the only way you can leverage yourself to raking in more rewards whenever you play online. Let's dig in then, shall we?
How Does RTP Affect your Chances of Winning?
Essentially, RTP or Return to Player, it's a term that describes the percentage of wagered money that is paid back to players from slot machines. The amount often varies but, in most cases, it is between 90% and 96% on average. However, you might also find slots with a percentage that's lower than 90% while in other cases you'll find some with a percentage as high as 99%. This information is often listed in the game catalog. Else, you can find this in the information or help section of the casino.
On paper, a game with a 96% RTP means that for every buck you spend on the reels, you should expect 96 cents back and the house will take the remaining 4 cents. However, this is just a theoretical value that's calculated over the long term, it isn't an absolute guarantee of what you will earn or loose whenever you play. But then again, picking a slot machine with a low RTP will mean that you are likely to lose more of your money whenever you play. So, why would you pick a game with a low RTP? The higher the RTP the better!
How do the RTPs of Land-Based and Online Slots Compare?
The payout rate for land-based casinos is often complicated and a lot of aspects are factored in when programming the machines. At the end of the day, considering things like casino operational costs and even maintenance, the RTP ends up being at around 80% or even less.
However, for online casinos, the processes are much more streamlined, with virtually no operational costs compared to land-based platforms. That's why you will often find online slots having RTPs that even go past 98%, which is much higher compared to what you'll find in brick and mortar casinos slot machine games.
Moreover, when playing, online slots, you can play with much smaller stakes compared to land-based casinos. So, if you have a small budget, you shouldn't worry because you'll always find a slot game that's precisely right for the amount of money you have in your bankroll, however little.
What is the Volatility of Slots?
Volatility refers to the risk involved while playing the game. In the case of slots, this term further lets you know how often you can expect payouts from the slot and also how big the payout will be.
Low volatility slots award players with frequent wins at a low to mid-sized amounts, and on the other hand, the high volatility slots provide larger wins at an irregular frequency. Generally, the higher the payout size, the lower the frequency. And that's why high volatility slots are considered to be riskier.
What is the Volatility of Slots?
There are hundreds of slot machines accessible by New Zealand players in online casinos. Each of them comes with different RTPs and thus, picking the right machine is often a hard nut to crack. Fortunately for you, we did some digging and compiled a list of some of the best paying slots from five of the best software providers whose games are available to Kiwis. Feast your eyes in the table below:
| Software Provider | Slot Machine Game | RTP | No of Reels | Paylines/Winning Ways |
| --- | --- | --- | --- | --- |
| Microgaming | Hot Ink | 97.5% | 5 | 1,024 |
| Netent | Blood Suckers | 98% | 5 | 25 |
| Betsoft | Good Girl Bad Girl | 97.8% | 5 | 15 |
| RTG | Sweet 16 | 98.10% | 5 | 243 |
| iSoftBet | Booster | 97.4% | 5 | 25 |
The Top 5 New Zealand Casinos Where You Can Enjoy High RTP Slot Games
In case you're looking to enjoy the high RTP slot games, there are a couple of Kiwi casinos where you can get a profound experience. After separating the chaff from the fine grain of slot machine casinos, here are the finest lobbies where you can have a blast spinning reels and bag some juicy chunks of money as long as you hit the right symbol combos!