Online Casinos in New Zealand: The Best Online Kiwi Platforms
Kiwis have always had an affinity toward the thrill that comes with playing gambling games, with slot machines being one of the most popular past time activities. But where did it all begin? Well, dig in and find out everything you've ever wanted to know about gambling in New Zealand.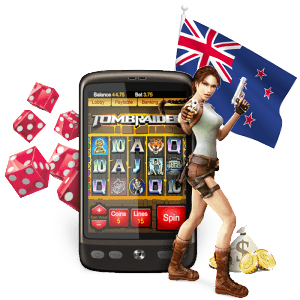 History of Gambling in New Zealand
Gambling, as we know today was introduced by the European settlers who first came to New Zealand. These settlers gambled a lot and it became a very popular activity during the colonial period. As time went by, everything about gambling changed when the Gambling Act of 1908 was passed. The law only permitted people to gamble at the New Zealand race tracks.
However, even though it was only legal to gamble in race tracks, there was still a lot of underground gambling in different games. And at the onset of 1951, everything changed for the better. Laws that were initially exceptional stringent on gambling became fairly liberal, perhaps because the government realized if you can't beat them, you join them?
During this time, the Golden Kiwi Lottery was introduced and it only popularized gambling even more. In 1994, the first casino was introduced in Christchurch in New Zealand, and the popularity of betting across different games soared further!
By the time the early 2000s, internet casinos became mainstream and their numbers have been on the increase year after year. Currently, there are hundreds of online casinos accepting Kiwis and for those who prefer the old school way of doing things, there are plenty of brick and mortar casinos across New Zealand.
Top Online Casinos in New Zealand
Is Online Gambling Legal in New Zealand?
The Internal Affairs department is the body that regulates gambling in New Zealand. They work hand in hand with the Gambling Act of 2003 which restricts remote gambling within the country. While it is illegal for online casinos to operate in New Zealand, it is not prohibited for Kiwis to gamble in online casinos based in other countries.
So, while there's no online casino based in New Zealand, there are plenty of exceptional offshore betting sites that accept Kiwis and even allow gambling transactions in native NZD currency.
How can you detect a good online casino in New Zealand?
Again, Kiwis can only play in offshore online casinos. As a result, many of these casinos possess a great risk to players because none of them are regulated by the New Zealand government. Even though there are some really exceptional gaming sites that offer legitimate gambling services, you have to be keen enough to know which ones are good and those that you should avoid at all costs.
So, before you embark on signing up in any Kiwi casino, there are a couple of crucial factors that you must consider. Here are some of the most important features that you must check out before you decide to play in any New Zealand friendly casino;
Most Popular Casino Games in New Zealand
As you already know by now, New Zealand has a remarkably rich gambling history that spans over a century. Locals largely enjoyed gambling as a part-time even before online casinos became mainstream and there are a couple of them that most Kiwis prefer over others. Here's a look at the most popular games for Kiwis in order of their popularity;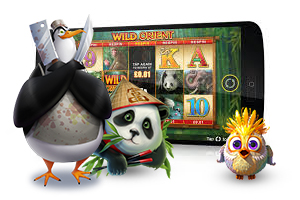 Online Pokies
Also popularly known as pokies, slot machines are virtually everywhere in New Zealand. Whether it's in land-based platforms such as pubs, bars, and casino lobbies or in online betting zones, Kiwis enjoy spinning the reels every day. There's no gaming site in New Zealand that doesn't offer slot machine games and you'll often find them in hundreds or even over 1,000 different titles!
Their popularity stems from the fact that they are not only fun but are quite easy to play. You will find them in different types, from classics to video slots, 3D titles and even progressives. While video and 3D slots come packed with amazing graphics and themes to make the game more immersive, there are also classic pokies with the iconic fruit symbols to give gamers that vintage feel. For the jackpot slots, if you are lucky enough with them, one spin alone can change your life!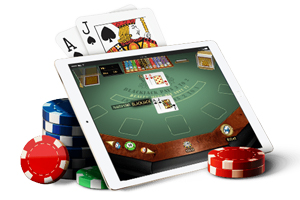 Table Games
Besides slot games, table games also have a huge fan base in the New Zealand market. This is why you will find that in New Zealand online casinos, there multiple varieties of table games from Roulette to Blackjack, Poker and even Baccarat. Since Kiwis are all about having fun, Roulette ranks quite high in this popularity contest among all table games, because it doesn't involve a lot of skill. The most played variations of the Little Wheel game here are such as European Roulette, French Roulette, and American Roulette.
Video Poker
Poker has also been a very popular casino game for a very long time especially when technology started being integrated with gambling. Its popularity hinges from the fact that it's a mix of the all-time favorite, slots machines, and the poker card game.
It's essentially a virtual poker game playable over a computer screen, preferred by Kiwis looking for something more challenging than mindlessly spinning reels. Some of the coolest variants you will come across include Tens or Better, Jacks or Better, Joker Wild and Bonus Deuces.
Impact of Microgaming to the New Zealand Online Gaming Industry
In the entire online casino industry of New Zealand, there is no software provider that's led to more transformation than Microgaming. Over a span of 20 years, Microgaming has earned itself an excellent rap-sheet and continues to do so by supplying the market with superior software.
For starters, Microgaming is known to be responsible for powering the first online casino; Gaming Club casino. And to date, the provider has been shaking things up by being among the first adopters of iconic gaming features such as HTML5, the in-browser technology has allowed cross-compatibility between computers and mobile devices.
Still, on fueling the propagation of mobile gambling for Kiwis, they unveiled their proprietary Spin3 technology, the first framework used to bridge the gap between desktop casino games with mobile devices. Some of the biggest titles crafted by Microgaming, which you can enjoy both on the desktop and mobile devices include Tomb Raider, Thunderstruck, Avalon II, the Dark, and Immortal Romance
Top Microgaming Casinos in New Zealand
1. Jackpot City Casino
Become a member here and you will get a welcome bonus of 100% matched up to NZ$1600 to play as many Microgaming titles as you can. This bonus is all yours after making a total of four deposits, back to back.
Play at Jackpot City Casino
2. Royal Vegas Casino
As the name suggests, Kiwis here are treated like royalty from the word go. New players will get a welcome offer of 100% matched up to $1,200 after their first four consecutive buy-ins.
Play at Royal Vegas Casino
3. Lucky Nugget Casino
Lucky Nugget offers its players a welcome bonus of up to 150% matched up to NZ$200 after making your first deposit. Here, over 400 different slot machines await you in the lobby
Play at Lucky Nugget Casino
Benefits of Gambling Online in New Zealand
Kiwis who gamble online enjoy a ton of benefits. The most remarkable benefits include;
Some of the most common questions asked about online casinos in New Zealand are as follows;