Bonuses: Spend Less of Your Money, Play More, and Win More!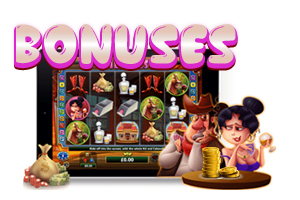 What are Casino Bonuses?
Online casino bonuses are simply extra perks that you get if you take part in an online casino draw or by simply joining the platform as a new player. In many cases, claiming these bonuses is made much easier by the existence of bonus codes that automatically activate the deals. These bonuses are often the easiest ways for Kiwis to get more betting money or opportunities to play more games without necessarily increasing their gambling budgets.
For the most part, New Zealand casinos use bonuses to attract more players to their platforms or to make their already existing members feel valued and appreciated. You must, however, note that these promotions are also a way of the house to earn more profit because the offers almost always mean that you have to spend more time betting in the lobby.
Types of Online Casino Bonuses
As we speak, there is a wide range of bonuses in New Zealand casinos and even for the most experienced Kiwi gamers, it can be pretty confusing if they don't know how they are acquired or what they mean. So, today, we bring you an exhaustive breakdown of all the most popular types of bonuses and promotions that you'll come across in Kiwi casinos.
And after looking at each of the bonus types, you'll also learn about the fine print that always comes with these promotions. Keep on reading, and in a few minutes, all vital information about bonuses will be at your fingertips:
Welcome Bonus
Upon visiting any Kiwi casino website, the first thing that will catch your eyes is the welcome bonus. This is the type of bonus offered to only new players that have signed up to the casino for the first time.
They come in many different forms, but in most cases, they are usually advertised as percentage increments of your initial deposit, plus the maximum bonus amount from the bonus you can get at any instance. They may also come in the form of free spins or free gaming rounds depending on the casino. Some of the most profitable welcome offers in New Zealand online casinos include:
No Deposit Bonuses
No deposit bonuses, on the other hand, are rather lucrative because there is no need of making any prior deposits before you can acquire it. Once you have completed your registration on the casino site, you will be credited with the bonus.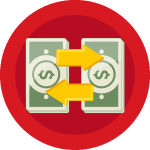 Matched Bonuses
In these bonuses, your first deposit is matched with a certain percentage, but the reward you receive will be capped up to a certain amount. For instance, if you have a bonus of 50% matched up to NZ$100, it means that if your first deposit is NZ$100, you will get an extra matched bonus of NZ$50. Meaning that you'll load your account with NZ$100, but start playing with NZ$150
This type of offer is quite similar to the percentage deposit bonus, and in most cases, New Zealand online casinos interchange the names of these offers. And as we've already mentioned, it is the most common type of welcome promotion across Kiwi online casinos.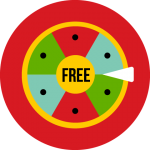 Free Spins
Just as the name suggests, these are extra spins that you get without loading any extra money into your account. It's one of the finest deals for slot machine lovers in New Zealand because they can play their favorite games without spending a penny!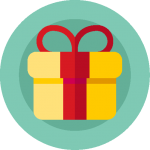 Daily/ Weekly/ Monthly and Holiday Bonuses
These are often recurrent promotions that require a player to participate in a particular draw in a specific time of the day, week or month then stand a chance of winning a bonus. So, the house could have some sweet deals up for grabs every Wednesday or the first day of the month to keep you coming back to the lobby.
Furthermore, bonuses in this category are sometimes associated with major holidays like Christmas, the Queen's Birthday or New Year's Day among many other significant dates for Kiwi players.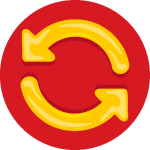 Reload Bonuses
Reload bonuses are usually given to players as soon as they make another deposit to their account after a certain period. Kiwi casinos typically offer such deals so that they can keep drawing the already registered members back to the lobby.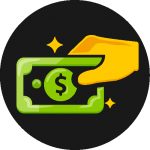 Cashback
An online casino may offers cashback bonuses on wagers placed on the particular time frames or specific games. A good example of a cashback bonus is could be for instance: 10% on all bets placed on Monday will be credited back to your account during the weekend. It's often a way of giving players their money back in case they don't make as much profit as they expected from their wagers.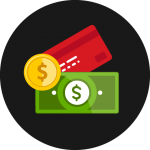 Payment options promotions
These are promotions offered to players depending on the payment options they are using. Thus, if you carry out a financial transaction using a specified payment method, you will receive a certain amount of bonus money or other in-house perks.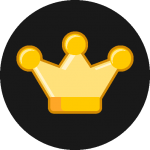 VIP and High Roller Promotions
VIP and High roller promotions are rather special because they are for long-term players who have been included in the VIP club and for players who wager lots of money at any instance. Usually, players in this category get crafted bonuses that are significantly higher compared to what regular players receive in the casino.
In addition, some casinos offer VIPs and High rollers extra privileges like cruising in luxurious yachts, holiday trips, invite-only events and even some closed tournaments where only VIPs can play.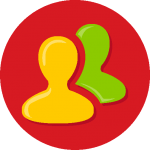 Refer-a-friend Promotions
They are simply bonus types offered to players if they refer their friends or family to play in the casino. In most cases, there aren't any special wagering requirements with refer-a-friend promotions, except making sure that the player you invited creates an account on the casino and makes an initial deposit.
Terms and Conditions that are usually associated with the bonuses
Every bonus offered in a Kiwi casino is always associated with a particular requirement that players must meet before they can finally cash out from the payouts garnered from the offer. Some of the common bonus terms you are likely to meet in a typical Kiwi online casino include;
Some of the most common questions about casino bonuses in New Zealand are;